Digital transformation can almost be seen in every sector in today's time. Enterprise SaaS, Fintech, and Digital Health startups are attempting to modernise more traditional industries. Covid 19 has accelerated the use of technology and almost everything has gone online from ordering groceries to meeting people. The defining business trends were disruption and adaptation, as Covid-related restrictions forced businesses and consumers to make immediate and significant changes to their day-to-day operations and lives, respectively – assisting in the hypergrowth of startups well-positioned to benefit from this accelerated digital evolution. Similarly, the real estate sector has also shown transformation and many startups have been started in this sector.
What are PropTech startups?
Proliferated technological advancements in real estate were traditionally taking place at a sluggish pace. The real estate companies were as slow as a turtle in adapting to technology. However, the arrival of the pandemic has steered an accelerated digital transformation in the sector giving rise to PropTech startups emerging as the real game-changers in the industry.
PropTech is an amalgamation of the word property and technology. Technology, the lifeblood of any business, has been becoming an attractive asset at the same pace at which the calm and carefree lives have been turning into a rush and humdrum filled lives. And real estate serves as the foundation necessity of our lives, something whose rates can vary between high and low, but it can never be off the demand.
In contrast to the ineffective traditional business models, PropTech startups are early movers in the market. To begin with tech real estate implementation, they usually reach out to third-party software service providers for assistance. As a real-life instance, Smart homes and smart buildings have pushed the boundaries of today's commercial and residential property landscape.

Types of PropTech
PropTech startups can be classified into three categories.
Smart Real Estate: These are technology platforms that make operating and managing real estate assets easier. The platforms may merely offer information about the performance of a building or an urban centre, or they could directly assist or control building services. This industry supports the management of real estate assets, properties, and facilities.
The Shared Economy: The term "shared economy" refers to systems that make it easier to use real estate assets. These can include land, buildings, offices, shops, and other sorts of real estate. The real estate occupier markets are supported by this sector.
Real Estate FinTech: These are software systems that make it easier to trade real estate assets. Buildings, shares or funds, debt or equity are all examples of assets. This industry aids the real estate capital markets.
VC Funding in PropTech Startups
When having a result-oriented mindset, there are four key things that a Venture Capitalist firm looks for in PropTech startups, namely- market, stories, founders, and product.
Market- It is quite evident that the potential market size for a startup's product is colossally crucial. The real estate market, globally, is bigger than the money supply, which is an encouraging start.
Stories- There's always a lookout for appealing market stories that indicate the market is ready for change. When a large company accepts and implements a PropTech solution, that market space becomes very attractive to venture capitalists.
Founders- The most critical aspect of any startup is the founding team. The market, the stories, and the tech may alter, but the founder(s) will remain still. The venture investor must understand if a founder can sustain change. In addition to this, other key things to look for are a stand at the founding team's previous successes, their ability to recruit people to their vision, and whether they have critical industry insights. Founding teams further need to work well collectively, and subsequently need to comprehend each other's weaknesses and how to compensate for them.
Product- Rest all is well and good, but no startup can even make it in the market successfully if it doesn't have the right product, in terms of both technology and process, let alone the startup's sustainability. Market validation through trials is important, but genuine value delivery is what matters since it is the only way to protect yourself if a large VC throws a lot of money into a new startup in the same market, which happens frequently.
PropTech startups are growing and creating a buzz around. So it is an opportunity for angel investors to witness high returns on their investment.
Startups try to change the way people look at things and want to disrupt the market with their innovation. As they disrupt traditional industries and capitalize on rising market opportunities, startups make it obvious that businesses succeeding in the digital transition are here to stay. PropTech startups are infusing technology in the commercial real estate sector. PropTech startups are growing and here to disrupt the traditional real estate market by bringing in searching, buying, selling and more all online. As a result, the way people look at investment in real estate is also changing. PropTech is definitely a game changer for investors and venture capital firms.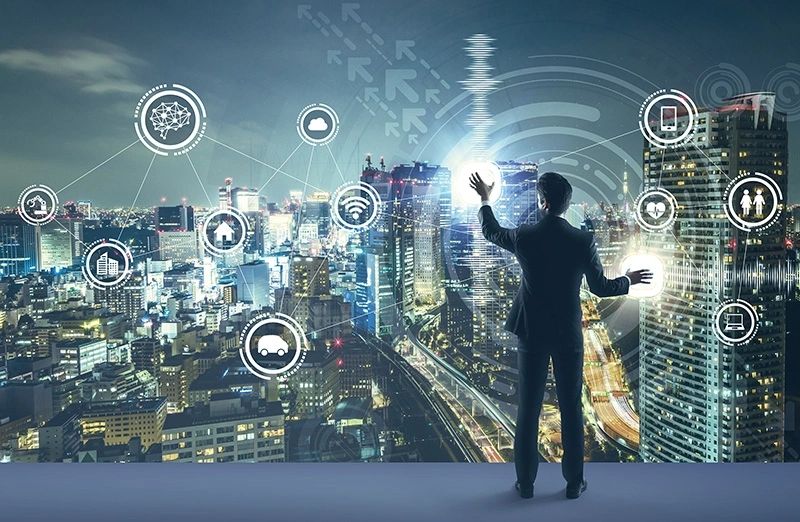 Impact of PropTech on Real Estate Sector
PropTech is being used by real estate professionals to gather and analyse data, allowing them to make more educated, data-driven decisions. They're also using technology to automate and streamline a variety of administrative tasks, allowing them to devote more time to client-facing work.
Startups are transforming the property buying and management experience in a variety of ways as they establish themselves in the real estate industry.
Many of the challenges and concerns associated with purchasing a home are being alleviated by technological advancements. HomeLight is an example of a company that uses PropTech to find agents in a market, match them with consumers, facilitate mortgage and escrow services, and close the deal.
Big data and artificial intelligence (AI), like other kinds of investing, are having a huge impact on real estate market forecasts. Complex trends in data sets can be identified using advanced algorithms that consider elements including historical price performance, annual supply additions, investment yields, gross domestic profit, and currency fluctuations. These technologies can help with strategic decision-making and will get smarter as time goes on.
India's first PropTech unicorn – NoBroker
Property technology enterprises in India, albeit still in their infancy, have made significant progress in recent years, overcoming the epidemic and much else in India's notoriously uncontrolled real estate industry.
NoBroker is a Bengaluru based startup founded by Saurabh Garg, Akhil Gupta and Amit Kumar Agarwal in 2013.
NoBroker is a brokerage-free real estate platform that tracks the complete customer journey, including everything from listing a home to hiring packers and movers, getting a home loan, painting and cleaning services, legal services, and paying rent. It claims to have over 1.5 crore registered users in six cities—Bengaluru, Mumbai, Pune, Chennai, Hyderabad, and Delhi-NCR—but hasn't said how many of them pay for the service. During Covid, the startup saw an increase in demand for home purchases.
What's ahead?
Despite the pandemic, India's PropTech sector garnered $551 million in investments in 2020, according to a research published in March by Housing.com, up from $549 million in 2019.
While the majority of transactions in India's estimated $1.4 billion real estate business are still handled offline, more than half of real estate purchasing choices begin with an online search, according to the survey. This, it claimed, demonstrated PropTech businesses' expanding impact in India. By 2025, the potential market for PropTech enterprises might exceed one billion people, according to the report.