The gaming industry was worth USD 173 billion in 2021, and it's predicted to grow to USD 314 billion by 2027, with a CAGR of 9.64 percent between 2022 and 2027. Because of the countrywide lockdowns imposed as a result of the COVID-19 outbreak, some individuals resorted to video games to pass the time. As a result, these platforms drew tens of thousands of additional visitors to the internet. Video gaming has recently seen a significant increase in gamers and income.
According to Datareportal, 4.88 billion individuals utilized the Internet in October 2021, accounting for about 62 percent of the world's population. According to the research, nearly 222 million new users joined the internet in the last year.
Because of the increased usage of the Internet, live game streaming and a variety of open-source capture and broadcasting solutions have been developed. The amount of time spent viewing game video material has risen as well. These games often foster innovative content and rivalry, resulting in one-of-a-kind gaming experiences that are widely shared and seen.
Cloud gaming is an emerging technology in the gaming industry that enables gamers to stream high-end games across hand-held devices such as laptops, tablets, and mobiles with fast network access, removing the need for a separate gaming console/PC.
To construct the next generation of social entertainment platforms, cloud gaming services are focusing on exploiting hyper-scale cloud capabilities, global content delivery networks, and streaming media services. These elements may have a favorable influence on the market's development. For players to have a frictionless and flawless gaming experience, a PC's setup for cloud gaming must feature high-end performance components. Between the client device and the remote PC, only video signals and user input are exchanged.
India's E-gaming market overview:
• India's booming gaming business is worth USD 930 million and is the world's largest.
• India is the world's second-largest internet consumer, with over 560 million subscribers.
• By 2024, investors should anticipate a 10-year growth forecast and a USD 3.8 billion value.
According to SensorTower's statistics, India surpassed the United States as the leading country for mobile game downloads in the first nine months of 2020, with 7.3 billion installations and a 17 percent market share.
Over half of India's population is under the age of 25, and 60 percent of the country's gamers are also under the age of 25. According to KPMG's media and entertainment research, the gaming userbase topped 365 million in March 2020.
The games are being staged on mobile phones.
Mobile users make up an overwhelming 85 percent of the sector, with PC users accounting for 11 percent and tablet users for 4%. The percentage of people who use the internet is 30%. The revenue of top Indian gaming and eSports firms was USD 68 million in 2019, according to Inc42.
Because India has had access to inexpensive smartphones for the last five years, high-speed 4G internet penetration, and the world's lowest data costs, mobile gaming has taken the greatest share of the gaming business. These elements, together with the emergence of mobile gaming, contribute to India's youth's rising desire for content.
PUBG Mobile has an estimated 34 million Indians playing on a daily basis at its height. The battle royale genre title was downloaded a total of 175 million times by Indians alone.
According to Deloitte's Telecom, Media and Telecommunications Predictions study, better disposable earnings at purchasing power parity (up 25% from 2016 levels) and widespread acceptance of digital payments lead to a stronger readiness to pay for services.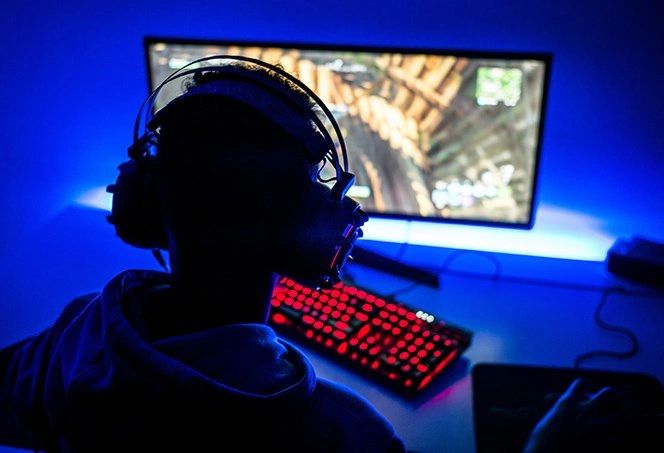 How COVID-19 made us uninterested in television
The COVID-19 epidemic caused a change in media and entertainment consumption patterns, with KPMG predicting a 20% drop in traditional areas including cinema, television, and print by 2020. They predict a fast shift in gaming and digital media consumption, with worldwide growth of up to 33% expected to reach USD 25.4 billion in 2021.
Gaming marketplaces like Google Play and the Apple App Store have seen 50 percent boost in interaction during lockdown. According to BARC and Nielsen, Indians now spend 218 minutes gaming compared to 151 minutes before the lockout.
According to Tracxn Technologies, investors such as Sequoia Capital and Kalaari Capital have already boosted their stakes by 78 percent to USD 173 million in 2020. According to Maple Capital Advisors, India now has over 400 gaming companies.
The growth in gaming is due to a rising need for virtual entertainment among friends, family, and peers, as well as an increase in influencers urging Indians to play more games. As digital consumption has become more common, so has the need for more diversified material.
In difficult times, mobile games function as virtual social spaces that allow customers to interact. Gaming spans geographies, infiltrating both tier one and tier two cities, as well as urban and rural communities.
Before the epidemic, an Inc42 assessment on the eSports scene revealed that eSports in India accounted for 4% of the country's userbase and little over 9% of industry revenue. In the next three years, this industry is forecast to increase at a 36 percent annual rate, with sales of USD 95 expected in 2020. In 2020, the Indian eSports viewership for competitive gaming competitions would be 17 million, up from 6 million in 2017.
Because of cheaper development costs and shorter timescales, Newzoo forecasts that IP owners wishing to extend their brands to new media would select mobile gaming as their preferred platform. The hypercasual and casual gaming genres are the most popular, with titles like Hunter Assassin, Talking Tom, and Carrom Pool among the most popular.
Developers should keep creating mobile-first experiences, but include fresh viewpoints that are more inclusive to female users.
How is advertising changing?
Advertisers may use real brand messaging to successfully target consumers who already play games. Gaming groups have comparable demographic and behavioral characteristics.
According to Newzoo, 80 percent of Indians eat or drink while playing video games on a daily basis. FMCG companies need this information to construct their marketing strategy. These channels may be used by brands to create trust and interaction with prospective consumers.
Over the previous three years, the Indian gambling business has risen by about 60%, and it shows no indications of slowing down. It has the potential to eclipse Indian box office revenues, which are now more than twice those of the gaming sector, in the long run. The typical customer is price-conscious and value-conscious, which is reflected in product strategy and monetization schemes.
Advertising generates the majority of game income, with user in-app purchases accounting for a lesser share. So far, the economic model has been unmistakably free-to-play, which is the industry norm in mobile gaming and provides a low barrier to entry for newcomers.
This is changing; according to the white paper Understanding Value in Media: Consumer and Industry Perspectives, engaged gamers are more inclined than other media and entertainment users to subscribe to gaming service subscriptions. This is in stark contrast to the behavior of engaged video, music, and sports fans.
Regulation and talent are both high on the government's priority list.
As the gambling sector expands, the Indian government is anticipated to get increasingly involved in enabling and regulating it.
Narendra Modi, India's prime minister, has advocated for the creation of material that promotes local Indian culture. Companies' data-privacy rules, such as the storage and transportation of data belonging to Indian consumers, are already being monitored by regulators.
Then there's the expanding fantasy-sports industry, which has yet to get independent legal recognition despite raking in USD 338 million in the previous fiscal year. Niti Aayog, the government's planning think tank, presented its first draft rules for the conduct and regulation of fantasy sports, but highlighted that the sector might attract USD 1 billion in FDI inflows in the future years.
The Indian government is also anticipated to construct industry-academia interfaces in order to nurture new gaming job options and develop a large talent pool.
E-gaming Firms and VCs
Gaming firms in India have experienced a 500 percent increase in financing over the previous four years. In India, the number of gaming companies has grown from 25 in 2015 to 500 or more in 2021, showing that the market has a lot of potential. The biggest fantasy game leagues include Dream11, MyTeam11, 11Wickets, Halaplay, and Fantain. Dream11 is projected to have the most users of any fantasy sports site, accounting for more than 90% of the market. It gives a place for cricket fans to construct their dream team and fight for significant cash awards in a nation where cricket is practically a religion. Hyper casual games, on the other hand, such as Candy Crush, Ludo, and Rummy, have grown in popularity among Indians of all ages.
Some of the other e-gaming firms received funding last year are-
Tripledot Studios, a London-based casual mobile games firm with a successful solitaire app and many puzzle games, received 116 million dollars.
Khelgully Gaming Private Limited, a Bangalore-based social eSports RMG platform, has announced that it has secured Rs 3.1 crore in a Seed investment round headed by Titan Capital and other famous Angel investors.
Nautilus Mobile, a JetSynthesys-owned mobile game development firm, has secured 5.4 million USD in investment lead by KRAFTON, the producers of the massively popular battle royale game BATTLEGROUNDS MOBILE INDIA (BGMI).
MindMaze has received another round of venture funding less than six months after raising USD 125 million for its neuro-rehabilitation video gaming platform.
Lightbox, March Gaming, and Duane Park Ventures led a USD 25 million (Rs 185 crore) Series A fundraising round for Rooter, a game broadcasting and e-sports platform.
Future of E-gaming in India-
The Indian e-gaming business has the potential to become a worldwide force to be reckoned with if it is properly nurtured. The significance of this business has been recognized by the federal government. The Prime Minister is promoting the creation of digital games based on Indian culture, and the Union Ministry of Education is taking steps to help the digital gaming sector generate employment. On the policy front, the newly released draft of a national Animation, Visual Effects, Gaming, and Comic (AVGC) policy is intended to provide much-needed regulatory support to the sector, boosting investment and growth.
It will be interesting to see whether gaming businesses can keep up with the demand for e-gaming in the post-pandemic period. The game will continue till then.